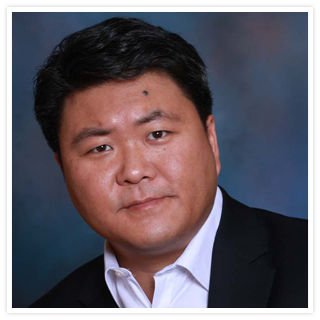 "Value your heritage and embrace your distinctiveness."
Andrew Ko is the senior director for U.S. Education Strategy and Innovation for Microsoft Corporation, responsible for promoting and creating innovative programs improving education through the use of technology. During his career he has also advised commercial banks, corporate restructuring committees, the South Korean government, and international lending agencies including the World Bank, the Asian Development Bank, and the International Monetary Fund. He also assisted with the establishment of the Korean Deposit Insurance Corporation. In 2009 Ko was appointed by Governor Tim Kaine of Virginia to that state's Asian Advisory Board. Through the nonprofit Armed Forces Communications and Electronics Association, Ko has co-chaired the Veteran Retraining Initiative, assisting wounded soldiers returning from Iraq and Afghanistan to get IT jobs after the service. He currently resides in Ashburn, Virginia, with his wife, Mi Joung, his daughter, Kaylen, and two sons, Anderson and Ayden.
The Interview
One rainy January afternoon in Los Angeles, a friend called and invited me to attend a taping of The Jimmy Kimmel Show with some friends of hers who were in town on business for Microsoft. Something told me I should go (besides the fact that Barry Manilow and Ozzy Osbourne were guests), and I'm glad I listened to that 'something', since that taping is where I met Andrew. We sat by each other at dinner afterward, and once we'd been talking for a while, I knew I wanted his story. I interviewed him by phone a couple of weeks later.
Andrew Ko leading Asian political volunteer efforts in Virginia.