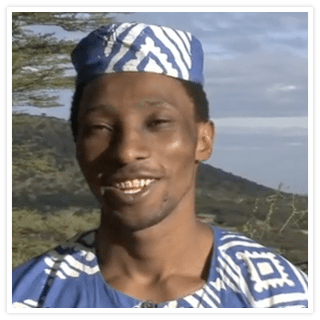 A true leader leads by example.
Baraka Victor is one of the head waiters at the Serengeti Sopa Lodge in Tanzania, Africa. He was twenty-two at the filming of this interview and plans to study seminary when he finishes school.
the interview
I met Baraka at the Serengeti Sopa Lodge when I was staying there while working and traveling in May 2008. He was always particularly nice, articulate and charming every day we worked with him, so on the morning I was leaving, I just randomly asked him if he would like to share his greatest realization in life with me on camera. I wasn't quite sure if he knew exactly what I was asking for since English was his second language. Once we got set up, it was obvious he did indeed know exactly what I was asking. This beautiful man simply and clearly gave me his epiphany story about turning his life around that matched his spirit and the breathtaking scenery behind him.