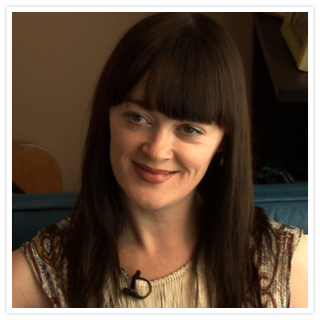 You are the one you're waiting on.
Bronagh Gallagher is an Irish singer and actress from Derry, Northern Ireland. She started acting as a teenager and her big break came when she starred as Bernie in the hit film, The Commitments. Her first album Precious Soul was released in 2004, and she has appeared on stage, television and in such films as Thunderpants, You, Me & Marley, Divorcing Jack, Pulp Fiction, Star Wars Episode I: The Phantom Menace, Last Chance Harvey, and Sherlock Holmes. Her nomadic lifestyle has her living primarily in Ireland, London and Los Angeles.
the interview
At a friend's birthday party, right before meeting her, I immediately recognized Bronagh as "that cool girl from The Commitments." She is hysterically funny and beautifully Irish. We spoke a lot about the subject of epiphanies and my project before Bronagh agreed to an interview; she wanted to first make sure she grasped the breadth of what I was hoping to do by asking people to share their most transformational moment. That's the kind of person and artist she is.