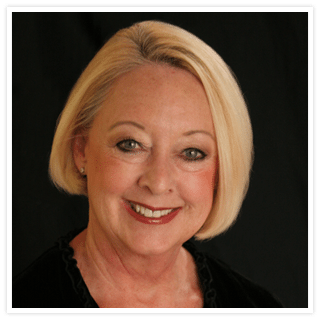 "Forgiveness is the first step toward true peace and healing. But it's with reconciliation—actively restoring peace and harmony—that you can make the biggest difference."
Linda Biehl is the co-founder and director of the Amy Biehl Foundation in the United States and the Amy Biehl Foundation Trust in South Africa, a nonprofit organization promoting justice, peace, reconciliation, and equal rights for education, employment, and health. Linda's work is grounded in the life and death of her daughter Amy, a dynamic twenty-six-year-old Stanford graduate and esteemed human rights activist who in 1993 was awarded a Fulbright fellowship to study the role of women and gender rights during South Africa's transition from the apartheid regime to a multiracial democracy. Just days before she was due home, Amy was killed in an act of political violence by a group of young black South Africans who were fighting to end apartheid and saw all whites as their oppressors. Four young men were convicted for Amy's death, and in 1994 they were sentenced to eighteen years in prison. In 1997 the four men applied for amnesty to South Africa's Truth and Reconciliation Commission (TRC), set up by then President Nelson Mandela, who appointed Desmond Tutu to be chairman, to help their country heal after the violence and human rights abuses under apartheid. Linda and her late husband, Peter, were strongly motivated by Amy's belief in the TRC to achieve restorative justice rather than retributive justice for those who confessed to politically motivated crimes; thus they did not oppose the men's application for amnesty. They testified at the amnesty hearing of their daughter's killers and offered their support, inviting the young men to join them in continuing Amy's work. Linda embraced restorative justice by building a relationship with two of the youths responsible for the death of her daughter. Today those two young men have become tremendous social activists in their community, working for the Amy Biehl Foundation Trust with Linda and even speaking alongside Linda at public events all over the world. In 2008 Linda was awarded the Order of the Companions of O.R. Tambo, the highest honor given to a non–South African. She was also the first Greeley Scholar for Peace at the University of Massachusetts, Lowell. Amy's story and the work of her foundation have been covered by numerous media outlets including ABC's Turning Point, CBS's 60 Minutes and 60 Minutes II, The Oprah Winfrey Show, NBC's Today, CNN's Anderson Cooper 360°, and many others. A major motion picture based on her story is in the planning stages. (www.AmyBiehl.org)
The Interview
I read about Linda Biehl in an interview with Archbishop Desmond Tutu in the July 2007 issue of Vanity Fair. In the interview, Tutu discusses the African idea of ubuntu, which he calls "the essence of being human . . . You can't be human in isolation. You are human only in relationships. We are interconnected." He goes on to say, "The greatest good in the concept of ubuntu is communal harmony. Anger, revenge are subversive of this great good." As an example, he tells the story of Amy Biehl and her parents and what they have done with the Amy Biehl Foundation. Tutu related how the Biehls learned who had killed their daughter from South Africa's Truth and Reconciliation Commission (TRC), and in response, not only did the Biehls support the TRC's process and the decision of amnesty for the young men, but they invited the men to work with them on behalf of their foundation. I was absolutely stunned by this story of true forgiveness and reconciliation. If we could all follow the Biehls' example, if we could all actually forgive like they have, what kind of world would this be? Linda was one of the first people I put on my wish list to interview. She was also the first person I cold-called to request an interview, so it was especially thrilling when she agreed. We spoke on the phone almost a year to the day after I read the article about her and she unknowingly helped me to forgive.
The Epiphany
My epiphany is more like an accumulation of knowledge. Life is always a learning process—it's about paying attention, gaining knowledge, and then utilizing it to the best of your ability. It's a never-ending quest to constantly learn and grow. I was taught to make decisions and come to my own conclusions and ideas, so that's what I've done my entire life and that's what I've tried to teach my children.
From the moment that Peter, my husband, and I heard about Amy's death, we thought, "How do we honor Amy?" She was involved and cared deeply about peace and freedom in South Africa. The Truth and Reconciliation Commission concept was negotiated prior to the elections in South Africa after apartheid was abolished and was created by an act of Parliament. We were sent the legislation by the Minister of Justice under Mandela, Dullah Omar, whom Amy worked with when they were both at the University of the Western Cape before the elections. Dullah faxed us the legislation right after it was passed, so we thought about that process for several years before the guys applied for amnesty. Archbishop Tutu helped us determine how to participate. We spoke on the phone after the July 1997 date was set for the hearing, and we confirmed that we would come to the hearing and support the process rather than oppose it by bringing lawyers, et cetera. Tutu's advice was simple: "Come, talk about Amy and speak from your heart," which we did, and in the end we decided to honor Amy by carrying on her work in South Africa.
After the trial ended, we started spending time there, supporting the South African process, and advancing peace in the region. People would ask me, "How can you take your family over there? How can you do that?" But for us it was never a question. We thought, "How can we not do that?" We reflected on what Amy was about, what she would want, and we worked from there.
We didn't start out with the idea of the foundation. We were eventually asked by South Africans to start it. And it made sense to us. It was the logical culmination, which we came to step by step. The Amy Biehl Foundation—whose aim is reconciliation, violence prevention, and alleviating social and economic despair—came out of an accumulation of experience and, really, intellectual curiosity.
One of the greatest realizations for me has come from dealing with the Truth and Reconciliation Commission. Forgiveness is extremely important, of course, and is the first step toward true peace and healing. But it's with reconciliation—actively restoring peace and harmony—that I think you can make the biggest difference.
I've realized that what is needed is deeper and more involved than just forgiveness: reconciliation and negotiation are necessary. We need to focus on learning from our mistakes, and we need to work on trust and respect and listening. Nelson Mandela is a great example of this. He is one of our greatest world leaders because he realized that it wouldn't serve his people or country to stay angry or demand revenge. He personifies forgiveness, reconciliation, and negotiation—and is, at the same time, a very strong leader and man.
It's been really gratifying for me to speak about reconciliation and work with kids and people like Nelson Mandela. I'd like to leave something behind to help the world move forward rather than backward. I like this project you're doing because it's about allowing people to tell their stories. We learn from each other this way. We're never really going to have all the answers . . . and maybe that's what this is all about anyway. Maybe we're always on this journey of learning and growing and striving to understand each other and the world around us. I think that's the exciting thing about being human. You'll find traits that are similar and traits that are novelties that don't fit anywhere. If we can just work together and strive for our best in behavior and thinking, instead of settling for our lowest common denominator, there's hope that things will get better.
As told to Elise Ballard by Linda Biehl for Epiphany: True Stories of Sudden Insight to Inspire, Encourage and Transform.