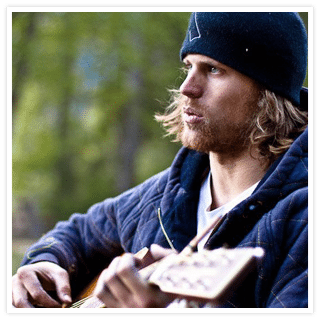 "Your ability to succeed is a direct reflection of your ability to try."
Sam Danniels is a rare breed of athlete. Growing up in Toronto, Sam enjoyed nothing more than learning new sports and mastering old ones. In August 2005, at the age of nineteen, Sam broke his back while mountain biking. Though paralyzed from the chest down, he refused to let his damaged body cripple his lifestyle. As a member of the Canadian National Para-Alpine Development Ski Team, he trains year-round, and in 2009 he finished fourth in downhill on his first IPC World Cup and was a recipient of the Canadian Premier's Athletic Award. He competed in the Paralympic Games for the first time at the 2010 Winter Games and won the Gold Medal in the Mono Skier X event at the 2012 Winter X Games. Always striving to raise awareness of the potential of athletes with disabilities, he currently serves as an ambassador for the Rick Hansen Foundation and as a volunteer with the Whistler Adaptive Sports Program, and teaches other people with physical challenges to sit-ski. (www.canski.org)
The Interview
Sam is a friend of a friend, and when I heard his story, straightaway I asked for his contact information. We have never met in person; we had a conversation about the project on the phone before we conducted the actual interview a couple of days later. He was only twenty-three when we spoke and was preparing to compete in the 2010 Winter Paralympics. Not only was I struck by how incredibly mature and articulate he is, but Sam is probably one of the most confident, resolute people I've ever come across.
Check Out This Amazing Video of Sam Winning the Gold at the Winter X Games in January 2012!! (I screamed out loud watching this, even though I knew he was going to win!)
Congratulations, Sam!!