"It is your enthusiasm, inspiration and commitment to your ideas that become contagious, and when you take action from that place, the roads you need are opened." ~ Betsy Heimann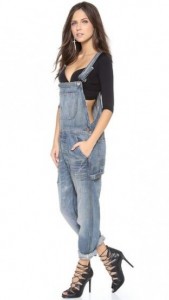 While we were filming at the trunk show and party for the wonderful jewelry line, Show the Love, (you can read all about that and the SPECIAL DISCOUNT EPIPHANY PEEPS GET on Show the Love jewelry here), I was introduced to the lovely Betsy Heimann.
Betsy is one of Hollywood's top costume designers and when she told me her story about an epiphany that led to her creating the Betsy Bra by Cosabella (a bra with sleeves (see left) that can be worn alone or under clothes, even transforming sleeveless dresses for winter nights and parties!), I just had to get her on camera — so we filmed her right there in the middle of the Show the Love party. No lighting, party blaring around us, the true kind of guerilla filmmaking I always tend to find the most fun, although it's not always the best way to do things…
But I think you'll enjoy this interview as much as I did, and I love Betsy's advice about taking action, how to test your ideas with people and what it takes to bring your inspirations into reality — PLUS the story of the serendipity that immediately happened when she committed to creating the Betsy Bra is awesome!
BETSY HEIMANN, costume designer, recently completed work on WISH I WAS HERE, directed by ZACH BRAFF and starring ZACH BRAF, KATE HUDSON, AND MANDY PATINKIN. Her recent credits include A WALK AMONG THE TOMBSTONES, opening in theaters in fall 2014, and starring Liam Neeson. Additional credits include include the comedy THE CHANGE UP, directed by David Dobkin and starring Ryan Reynolds, Jason Bateman, and Leslie Mann; Joe Carnahan's THE A TEAM, and Steve Soderberg's hit OUT OF SIGHT starring George Clooney and Jennifer Lopez..  She has also designed the costumes for Cameron Crowe's VANILLA SKY, ALMOST FAMOUS and JERRY MAGUIRE, as well as Quentin Tarantino's RESERVOIR DOGS and PULP FICTION.
THE BETSY BRA