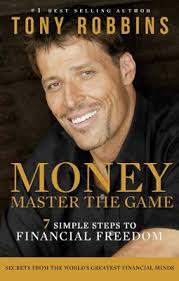 "If you change your perspective from expectation to gratitude, your whole life will change."
~Tony Robbins, from his interview with Tim Ferriss. 
On my blog, I primarily write things now that I find myself telling people in my life about that I've read or discovered or heard, so that I can just simply refer people to it, complete with links and videos so they can see / hear / read for themselves what I'm so amazed, shocked or inspired by.
This week it's Tony Robbins' new book Money: Master the Game. He interviewed (and you know how I love a good interview) all the greatest living financial minds about their money tips, synthesized their strategies and put it all in this new book. PLUS he is donating ALL his proceeds to feed people. That's right. So buying this book is going to feed people. (Or it already has – in Marie Forleo's interview, he says he already wrote a check of projected earnings from it to his non-profit, Anthony Robbins Foundation, to feed people. This is Tony's passion as someone fed his family when he was young and he has paid it forward ever since.)
I've never met Tony and haven't even read his books before now, but these interviews alone gave me epiphanies – especially Tim Ferriss's – WOW – his story about Obama? You have to hear this.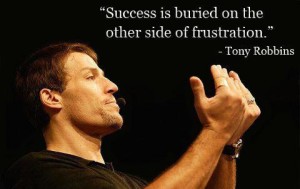 Both of Tim Ferriss and Marie Forleo do an amazing job of interviewing him and both of them do such wonderful, consistent work of serving and getting important information out there to people. I recommend getting on both of their mailing lists for the new year if you're not on them already.
So without further ado, read, listen, watch and get ready for some epiphanies about money, morning rituals, successful living, passion, love, government and more.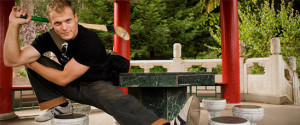 TIM FERRISS'S INTERVIEW WITH TONY ROBBINS: This is a podcast you can download or stream and also has Tim's incredibly thorough notes.
MARIE FORLEO'S INTERVIEW WITH TONY ROBBINS: