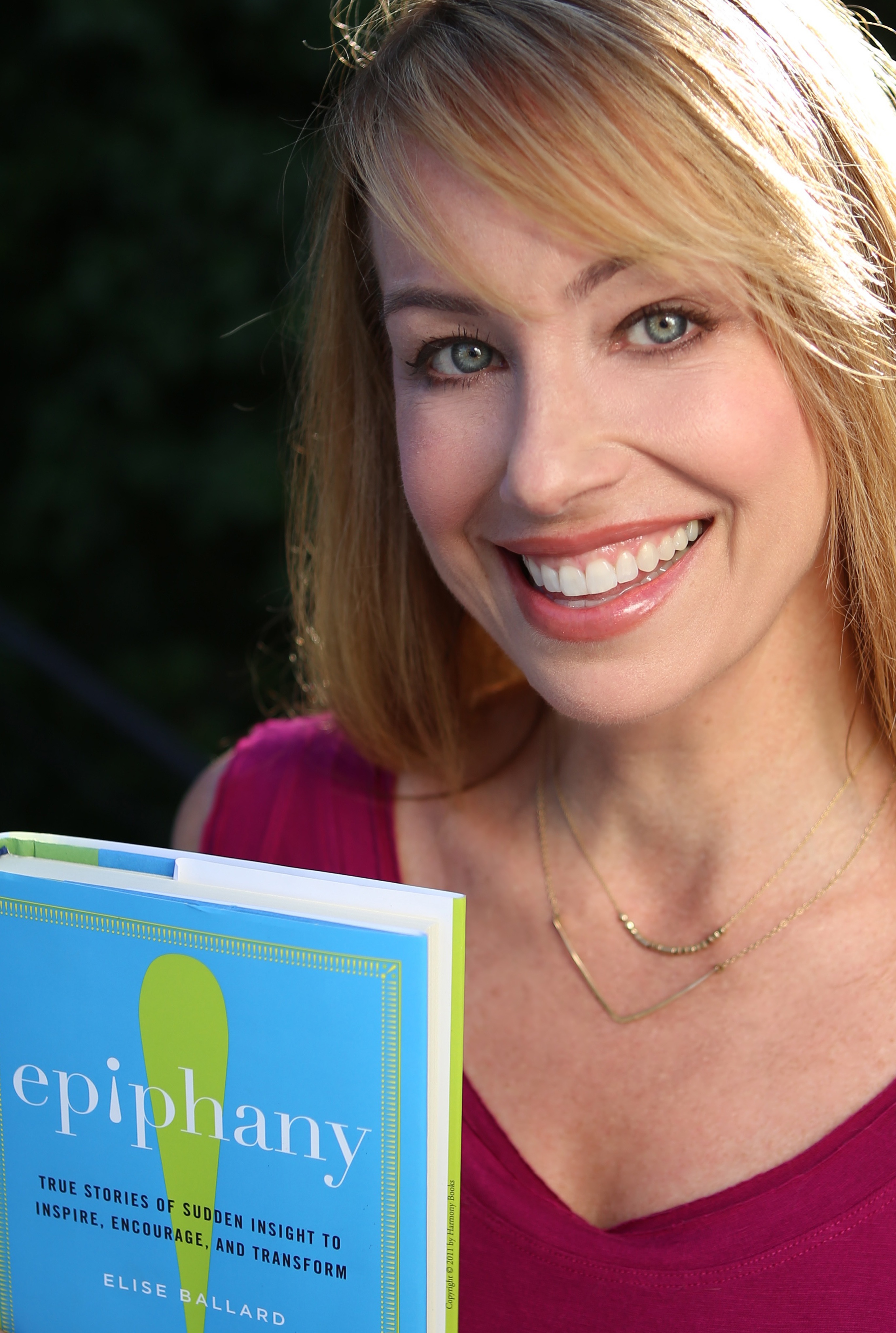 Need an Unusual, Thought-Provoking, Uplifting Speaker? Whether it be career, business, health, relationships, parenting, or inspirational and motivational support, epiphanies touch all our lives, reach over any boundaries, and are used as an invaluable tool by many of the most successful people around.
Known as the "Epiphany Expert," through her research and interviews with some of the greatest thought and business leaders of our time, Elise has developed ways to cultivate and spark these revelations and make people of aware of how to use them to help live their best lives. One of her greatest passions is bringing this information to live audiences everywhere – no audience is too big or too small.
You can download her SPEAKING ONE-SHEET for more details, and please always feel free to CONTACT US or TEXAS SPEAKERS BUREAU for any questions or information needed for a speaking engagement or workshop.
"When we look for TEDxSMU speakers, we try to find people who have a relevant, powerful message, and the ability to deliver the content in a compelling way. It's the most challenging talk format I've ever encountered, and Elise knocked the ball out of the park. Not only was Elise able to engage our 'grown ups' at the TEDxSMU conference; she was a crowd favorite at the hard-to-please TEDxKids @SMU conference catering to middle school students."
Sharon Lyle
"I lead my sold out Manifestation Yoga Retreats® retreats and workshops around the world, and I can safely say that the ones where I have had Elise Ballard as a guest speaker have been the most powerful and transformative. Elise is not only an expert on epiphanies, but she is engaging, warm and funny. People are captivated by her and feel a freedom to become more vulnerable and aware of their own epiphanies after listening to her speak. If I could put her in my pocket and have her with me always, I would."
Jen Pastiloff
"Elise facilitated two Epiphany Project workshops for our Qivana team across the United States and Canada. We loved her book, Epiphany, as it encompasses inspirational stories, positivity, motivation and provokes people to take a look at their own lives and realize their own epiphanies and become more aware and prepared for when one of those moments strikes in their respective futures.
Both workshops she conducted far exceeded our expectations. Elise's ability to captivate us was remarkable. She has a unique capability to capture her audience and eloquently deliver both her teaching points and her stories. She really was able to identify with what we were hoping to obtain from the workshops and answered questions candidly. The consensus of the entire group both times was that we could have listened Elise speak for hours—she just has this way about her that is incredibly natural, down-to-earth and knowledgeable. The first workshop was so thought-provoking and inspiring and created such a buzz within the organization, that we requested a second workshop to take a deeper dive into the subject! I highly recommend Elise for any speaking engagement or workshop. She is phenomenal and truly gifted at her craft of connecting with her audience."
Gina Clapprood